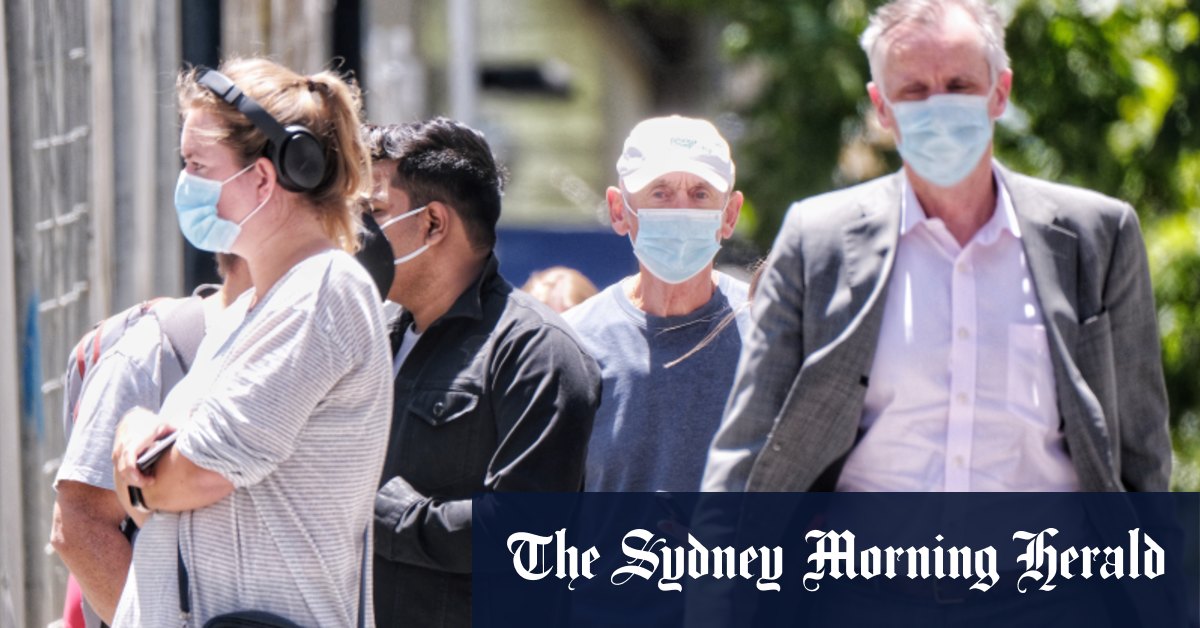 Virus cases are real people, not just numbers
[ad_1]
Twenty-five thousand cases, but don't focus on the numbers? If anyone needs me, I'm under the doona. The Shearmans, Darlington
The pork barrel is the corruption behind another name
At what level of extravagant spending does the pig barrel turn into a criminal and criminal embezzlement of taxpayer money ("Exploiting the pig barrel: Millions poured into key Sydney West siege", 16 December) ? Anne Ring, Coogee
Imagine how different Australia could be if as much of an effort as it went to securing votes had gone into establishing a strong integrity commission, ensuring that COVID-19 vaccines were ordered early, heeding advice from experts on bushfire prevention, investigating poor culture's first complaints in parliament, or investigating "blind trusts". It seems that holding onto or winning seats through unscrupulous means is the end of the game and doing what is good for the country as a whole is a thing of the past. Sandra Burke, Sydney North
The Federal Coalition has presided over outrageous pork barrels, sacked ministerial accountability, thrown billions of taxpayer dollars into companies without accountability, thrived on secrecy and cover-ups, and opposed a federal ICAC with real powers. If Australian voters tolerate this conduct and re-elect the Morrison government, I fear it will mark the death of Australian democracy. Ray Morgan, Maroubra
Are we living in a "vote for us or no fund for you" system? It is as much a financial punishment, for taxpayers who dare to vote for an opposing political party, as a reward for having voted for the "right" party. A clear message that for those who do not vote for the government, the taxes they pay will go to others, whatever their needs. Can I choose the amount of tax I pay based on the funding my territory receives? I did not mean it. Benjamin Rushton, Birchgrove
Until there is a truly independent, transparently administered Federal Grants Commission with all processes carried out openly, the nefarious use of public money by venal politicians will continue. The term pig barrel actually means corruption and nothing less. David Baird, Burradoo
I've been a voter in Lindsay since 1987, when we were represented by Ross Free (Labor). Then we had Jackie Kelly (Liberal), David Bradbury (Labor), Fiona Scott (Liberal), Emma Husar (Labor) and now Melissa McIntosh (Liberal). Somewhere along this timeline, we were cast into Macquarie. I can safely say that during all this time my vote was never swayed by the largesse of either party. I don't even know what has been funded by the federal government all this time. So much for the theory that money wins votes. Stuart Green, Glenbrook
At the rate this government is putting pork in barrels, it is no surprise that we expect a shortage of Christmas ham. Stephanie Edwards, Roseville
Bland school reports don't help anyone
As a young teacher in the 1970s, I wrote reports which contained what I clearly saw as the problems – good and / or not so good – that concerned a child's education in my subject ("Parents want conversations, not reports ", December 16). These were professional and informative reviews that parents were mostly grateful for.
As retirement approached, my principals demanded a standard statement of what was covered in the classroom, followed by a standardized list of program outcomes reflecting the student's effort and "rounded up" with a bland statement that was meant to encourage without reprimand.
The latter approach was easy (a lot of cut and paste) but the language was, by necessity, worded in pedagogical jargon and written in a way that didn't scare the horses off but didn't say anything meaningful either. I know what I would prefer. Phil Armor, Yass
Local plus
Our Planning Minister told the Property Council of Australia: "We remain committed to intervening where there are planning failures" ("The State will step in if councils delay rezoning of residential projects" , December 16). The state government gave the Property Council whatever it wanted, from private certifiers employed by developers resulting in major flaws paid for by consumers to inappropriate influence in local environmental plans.
When this government came to power, my 40 year old house facing the bush in a declared bushfire prone area of ​​Lane Cove North was rezoned to R4 (residential units) with adjacent properties owned by a developer, while that my neighbor's property was properly zoned as Environmental Living. LEP should be renamed Local Development Plan. It does not protect our environment, with continued government interference in removing "local" from local government planning plans. Brian McDonald, Willoughby
The planet needs to be saved
In recent years, it has become evident that disasters linked to climate change are worsening and are now getting out of hand ("Climate change cracks showing", December 16). We know that the main driver is the burning of fossil fuels. With COVID-19 we have seen the results of swift and decisive action, even after an early 'ride' of vaccinations we were able to put our heads down and catch up.
During the COVID-19 disaster, we saw thousands of people lose their jobs, in hospitality, travel, academia, the arts, and thousands of businesses large and small suffer or go bankrupt. The government helped as much as it saw fit, it was seen as a necessity.
Now, the time has come to shut down the fossil fuel industry, both local combustion and exporting. We all care about workers in the industry and everything should be done to help them. But the time has come, we must do it now. We dragged the chain and tried to pull the whole world back. It's time we started strengthening the walk and taking decisive action. This is the only way to save the planet. Peggy Fisher, Killara
If it ain't broke
If there are anomalies in the system, of course, they need to be remedied, but Catherine Cusack's attack on the New South Wales Election Commission is reminiscent of the kind of undermining of the electoral structure that has taken place. produced in the United States ("Election Commission a risk for democracy", December 16). Losing confidence in the electoral system can be the first step towards challenging a framework that has served us well in the past. Will the next step be to assert that an election was stolen by the kind of nebulous forces evoked by Donald Trump and his cronies, elements that never existed? We should commit to fixing the system if it is indeed broken, but we would do well to go carefully. Derrick Mason, Boorowa
Let justice act
Yet another article extolling the merits of the Australian government's involvement in the Assange affair ("It's time for Morrison to mobilize for Assange," December 16). This man is involved in a complex legal fight, being pursued and defended by the highest jurists, and being heard before the highest courts of the country. What would be the relevance of a letter from the Prime Minister to the court suggesting that the man be released on the grounds that he is an Australian citizen and showing that we do not care much about the British justice system?Ross MacPherson, Seaforth
Educated choice
I have been a long-time supporter of public education as a beneficiary with members of my family, a number of whom have been employed in the sector (Letters, December 16). However, those who view the system through rose-colored glasses should consider the uneven quality of the schools. It all depends on the standards applied by the director and the management team.
Two years ago, I was forced to remove a family member from a public comprehensive high school due to continued bullying that the school was not prepared to deal with properly. This student has spent the past two years outside of the public sector, but came out of Grade 12 a much happier and well-rounded person despite all the challenges of COVID-19, thriving in a more inclusive environment. Seppo Ranki, Glenhaven
Light in the dark
May the legacy of Holocaust survivor Eddie Jaku, who suffered tyranny while living to rejoice in all that is good, be an ever-bright candle, a gentle power against the darkness of evil in our world ( "Happiest Man on Earth": Eddie Jaku Farewell to Memorial, "December 16). Steve Dillon, Thirroul
Eddie Jaku's lifelong post focused on the importance of friendship, love and tolerance, and he conveys the wise view that hate has given rise to many problems. but did not resolve one. Steve Ngeow, Chatswood
Additional charges
I loved your correspondent's "morally criminal" (Letters, December 16). We meet many of these moral criminals under the guise of climate change deniers, anti-vaccines, corrupt developers, tax evaders. These insidious shady characters affect our world. Jean Williamson, Wollstonecraft
Whistling charges
Finally, normality – the eternal and eternal subject of an increase in tuition fees in the private sector ("Fears that the increase in fees will force some students in the private sector", December 15). I was worried that this would not happen this year. As heartwarming as the first cicada of summer, we're back with the only three topics worthy of conversation: house prices, private tuition, and water views in Vaucluse. Michael Boylan, Glebe
The digital view
Online commentary on one of the stories that attracted the most reader comments yesterday on smh.com.au
"Silence taken for acceptance": the state will intervene in the late advice on housing
From Urban Warrior: ″ ⁣If the increase in density was done properly, the councils would not try to slow down development to address community concerns. Sydney residents are fed up with overcrowded schools, lack of green space and community facilities, 24/7 rush hour traffic and battles for parking. What is the government's response to the protection of residential amenity, local character and heritage? ″ ⁣
To send a letter to The Sydney Morning Herald, send an email to [email protected] Click here for tips on how to submit letters.
[ad_2]