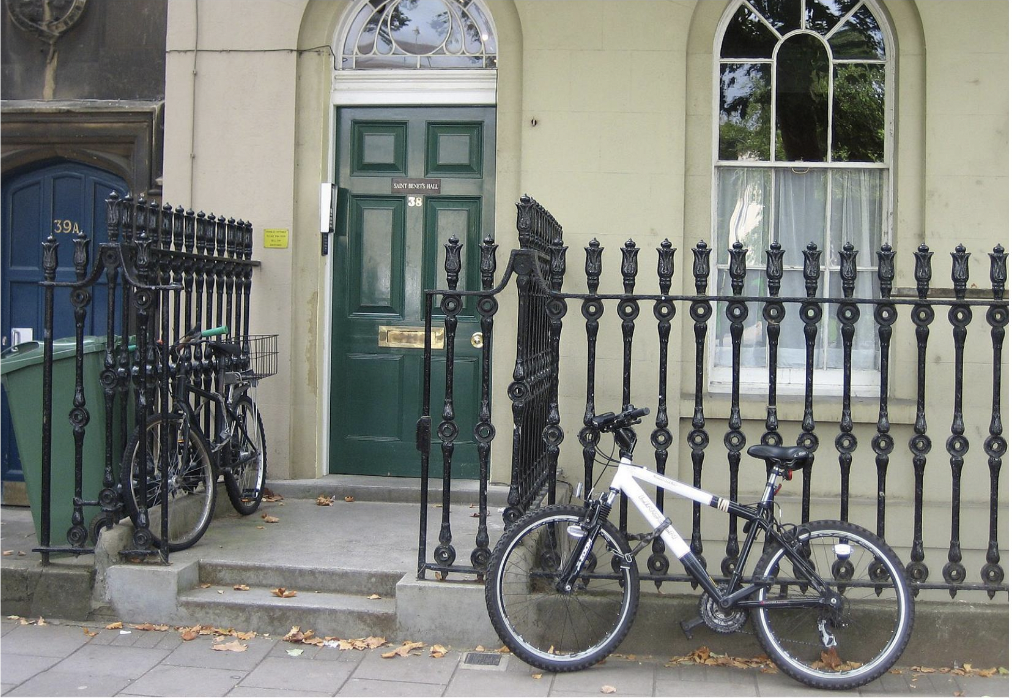 Special feature: Students in disarray as St Benet prepares to close
St Benet's Hall announced on 16e of May via its official mailing list that the University Council has decided not to renew the hall's license as a permanent private hall (PPH), citing the possibility of a permanent closure of the hall.
The email expressed the hope that the Hall could continue to operate, but said that "as this is no longer the case", the Hall would work to place current students in other PPHs. or colleges to complete their studies. St Benet's Hall was originally founded in 1897 to enable monks from Ampleforth Abbey and beyond to study in Oxford, having since welcomed students from all walks of life.
Cherwell spoke to Hall JCR President Julian Danker, who said Hall students had been "hit hard" – for the younger years by uncertainty and for the finalists by "the news that their home of last three or four years could soon cease to exist".
The JCR has taken an active role, hosting additional wellness events and staying "constantly in touch" with Hall and University officials. Julian said he expected "certainty about the future for students by the end of this academic year".
In the meantime, Hall students have had the opportunity to speak with the University's pro-vice chancellor for education, and steps are being taken to ensure students can cite extenuating circumstances for their exams. Julian was convinced that "the community spirit that has always existed at Benet is as strong as ever", but expressed his sadness at the possibility that the hall's unique traditions, such as "the absence of a high table and the personal presentation of each guest during the ceremonies", could be lost. He added that "there is also great concern about the future [of the Hall's tutors and non-academic staff]".
Cherwell also spoke to freshman Mikyle Ossman who was quick to say he enjoyed his time at Hall and mentioned the active work of Hall's RJC. Ossman said his age group only found out about the financial troubles during the Christmas holidays, sparking "group chat panic".
He also expressed confusion over Hall's decision to accept students in 2021 if financial problems were already evident and criticized a lack of communication, saying that "we were more or less in the dark as to s would rectify the issues described in the Christmas email. […] Therefore when the [most recent] the news came in, it hit us pretty hard. Ossman is eager not to face a "phasing out plan" that would see his cohort remain in Hall as the last year group in a declining community. He indicated that he believed most of the first years at St Benet shared his preference to transfer to alternative colleges, should it become necessary, in time for Michaelmas 2022, giving them the best chance of fitting in.
Governing body Oxford University opted not to renew St Benet's license at a meeting on 9e of May in light of the hall's continued financial insecurity, confirming that the hall will not be accepting any new students in October 2022. The decision to suspend St Benet's undergraduate admissions was originally announced in mid- December 2021 in a joint statement released by the University and St Benet's which stated that "Hall's financial outlook is so uncertain that the University cannot be satisfied that Hall can support a new undergraduate cohort".
The hall's financial problems appear to stem from its efforts to legally separate from Ampleforth Abbey Trust (AAT), which owns the hall's premises. It is unclear how much progress has been made on this initiative, as according to the Hall's website, its governing body, St Benet's Trust, is still a wholly owned subsidiary of AAT. The planned separation was apparently intended to help Hall become a full-fledged college, but it also meant that Hall had to prove itself financially viable. Acquiring ownership of its premises was a key part of that mission, and the failure to convince the University that it would be able to do so played a significant role in the December decision to suspend admissions.
In late December 2021, Cherwell reported on the Hall's apparent success in securing financial support in the form of an "ongoing deal" with Westminster College Trust to acquire the Hall's premises from AAT and lease them. at the Hall for £1 a year (with a view to later acquisition by the Hall). The Westminster College Trust has also 'pledged' to cover Hall's losses up to £300,000 a year for at least three years. This agreement, however, was apparently not finalized before the University decided to suspend Hall's undergraduate admissions. Westminster College Trust did not respond to Cherwell's request for comment.
The email of 16e May also informed the students that the AAT has now put the hall premises on the market. A spokesperson for the Trust told The Tablet that the University's decision not to renew Hall's license placed the AAT at "an unacceptable level of risk", and that while they had always hoped that Hall would be able to purchase the buildings, the Hall had failed to "produce the desired result" [funding] results in a timely manner".
It appears the Trust has been aiming to sell the properties at least since December 2021, when the Hall's senior tutor, Dr Gower, told the Oxford student that the AAT had made an 'independent' decision to sell the properties, unrelated to the planned legal separation. and rather motivated by "not having enough resources".
Hall's August 2019 financial report stated that if he needed to increase his own fundraising income, he had "received a guarantee of support from… [AAT]". The Trust's August 2019 financial report, however, stated that their "overall level of free reserves", excluding fixed assets, was "£3.4 [million] deficit". The report noted that "should it become necessary, the Trust could potentially seek to realize some of the land and buildings not essential to the core business at hand and therefore raise funds through their sale".
A spokesperson for Ampleforth Abbey's Trust said Cherwell"In order to ensure that St Benet's Trust remains a going concern, Ampleforth Abbey Trust has in the past provided sufficient funds to enable the Trust to pursue its charitable aims. Financial support has been provided with a view to enabling St Benet to achieve a position where he would be able to generate his own reserves.
"In recent years St Benet's Trust has moved towards independence from the Abbey Trust, initially as part of a plan to achieve collegiate status within the University of Oxford. To do this, the room should have its own buildings and be financially viable. The Abbey Trust took out a loan in 2018 to enable St Benet's Hall to expand into a second building in Norham Gardens with clear deadlines for this loan to be repaid by St Benet's Trust. The Abbey Trust has always had a preference to sell both the Norham Gardens and St Giles property to St Benet's Trust if it could afford to buy them, but St Benet have not produced the desired results within the necessary time frame. »
The spokesperson insisted that "the University and Hall are committed to ensuring that current students can complete their education at Oxford University with the same quality of education".
Recent developments at St Benet's Hall coincide with those at another AAT-linked institution. Ampleforth College, the boarding school founded by and built next to Ampleforth Abbey (which the AAT represents), could also face a ban on taking on new students after it was deemed 'inadequate' by Ofsted at following an independent inquiry in 2018 which said it was "difficult to describe the appalling sexual abuse inflicted over decades [on the pupils]". While Ampleforth College is now managed by the St Laurence Education Trust, at least 5 of the AAT's 10 current Trustees (as listed on their website) have previously held positions within Ampleforth College. Between developments at Ampleforth College and St Benet's Hall, The Sunday Times has speculated that the 'network of leading Catholic institutions' established by the monks at Ampleforth is 'falling apart'. The AAT said Cherwell: "St Benet's situation has nothing to do with Ampleforth College."
St Benet's Hall was Oxford University's last single-sex college, only admitting women in 2016. Until 2012 the master of the hall was always a Benedictine monk. In 2013, the Student Barometer survey showed that St Benet's had the highest overall student satisfaction among the university's 44 constituent colleges and permanent private halls. However, without renewing their license as a PPH, it is likely that the college will not be able to accept students after the end of this academic year.
Image Credit: Janet McKnight/CC BY 2.0
---
For Cherwell, maintaining editorial independence is vital. We are entirely run by and for students. To ensure our independence, we receive no funding from the University and are dependent on obtaining other revenue, such as advertisements. Due to the current global situation, these sources are significantly limited and we foresee a difficult time ahead – for us and our fellow student journalists across the country.
So, if you can, consider donating. We really appreciate any support you are able to provide; all will go to help with our running costs. Even if you can't support us financially, consider sharing articles with your friends, family, colleagues – it all helps!
Thanks!