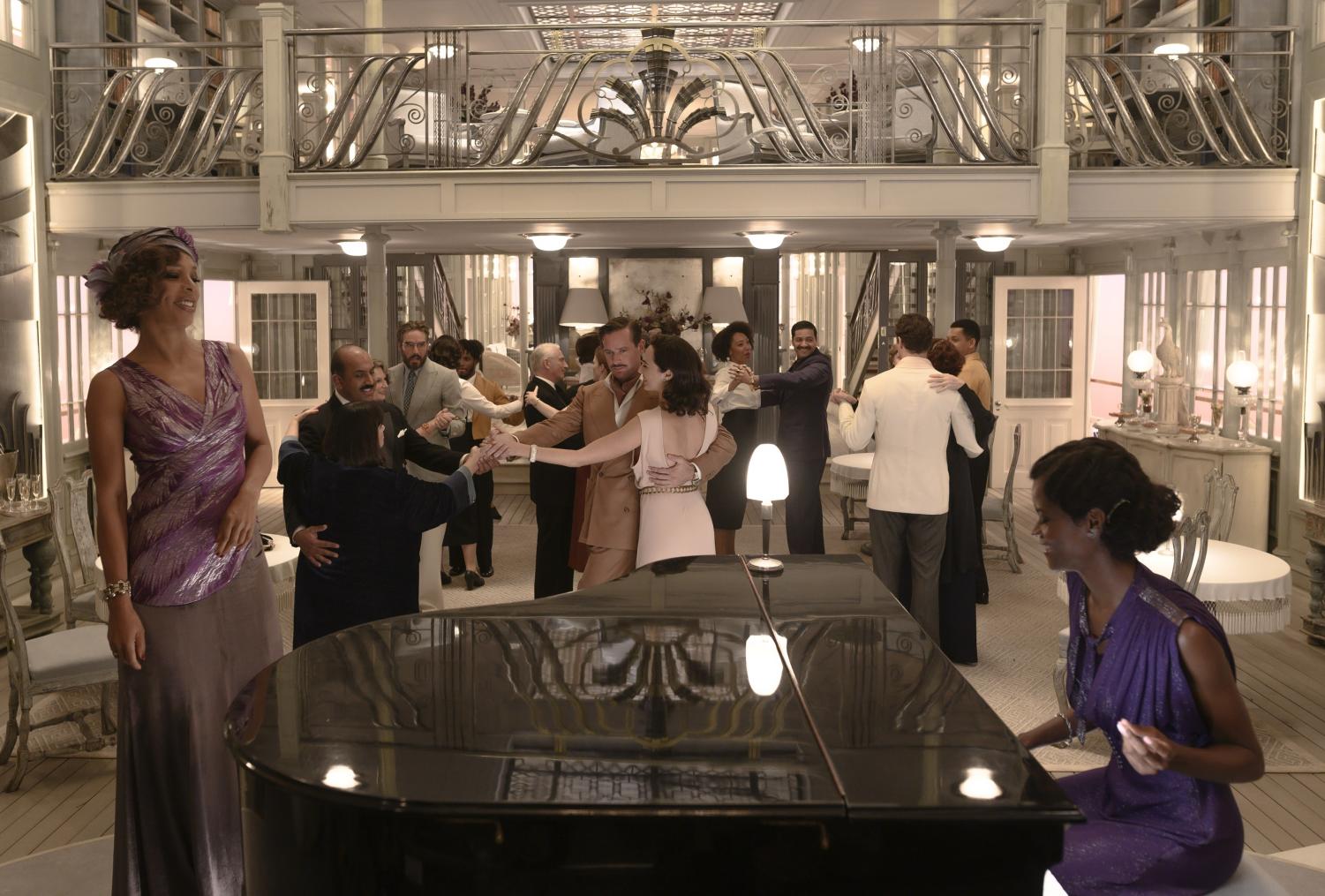 Movie Review: "Death on the Nile"
The murder mystery film "Death on the Nile" hits theaters on February 11. The film has an abundance of well-known actors and actresses, including Kenneth Branagh, Armie Hammer, Gal Gadot, Letita Wright, and Russell Brand. The actors lived up to their well-known names with excellent acting and the film overall had a surprising ending, living up to its hype and expectations since it is a prequel.
"Death on the Nile" centers on a wealthy couple who invite their friends to join them on their honeymoon. A jealous ex scares the couple by inviting a detective to help them and their guests feel safer.
Boarding a boat to spend the last 10 days of their vacation on the Nile, shortly after the group leaves Egypt, one of the members is murdered. From this point on, the detective on the boat refuses to return to Egypt until he can determine who the murderer is. The film is full of twists and turns that will leave you accusing almost everyone at some point, just like the detective does in the film.
The pacing of "Death on the Nile" isn't perfect, but this mystery drama has a star-studded cast as well as some surprising and entertaining twists.
After the first major event occurs on the ship, the film's action picks up speed relatively quickly. People are injured, others murdered, evidence is found, and panic mounts as guests are essentially held against their will on a boat in the middle of nowhere with a murderer among them.
One of the film's most disappointing features was the lack of credibility. The film is supposed to take place in Egypt and on the Nile, but sometimes it's very obvious that the actors are standing in front of a green screen. In 2022, technology is so advanced that there shouldn't be a moment in a movie where viewers think the story is wrong.
"Death on the Nile" has an extremely basic soundtrack. The music goes well with the theme of the movie, but it's not necessarily the type of music you'd want to listen to. Nothing about the score stands out or stands out outside of the movie and is worth listening to on its own.
The film production had a budget of $90 million and has currently grossed around $101 million at the box office. It was adapted from the book "Death on the Nile", written by Agatha Christie, which was published in the UK in 1937. The film is a sequel to the 2017 murder mystery film, "Murder on the Orient Express". . Although it's a sequel, "Death on the Nile" can be watched and fully understood without watching "Murder on the Orient Express."