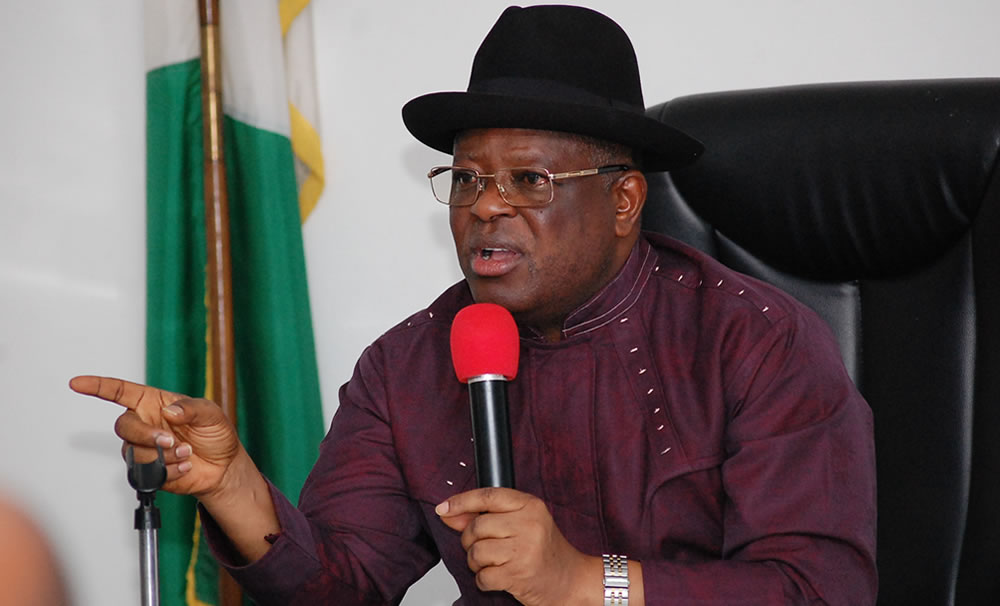 Let's meet in court, Umahi responds to CSOs
Ebonyi State Governor Chief David Umahi said yesterday that the state government was prepared to appear in court with five senior Nigerian Advocates (SANs) to challenge the lawsuit planned by the organizations of civil society (CSO) of the State.
The organization yesterday threatened to take legal action against the state over the plan to block parties from using schools, markets and other government facilities for campaigns and rallies.
Governor Umahi issued an executive order last week banning political parties from using schools, markets, parks and other government facilities for campaigns and rallies.
State Information and Guidance Commissioner Barr. Uchenna Orji said the State Governor and Chairman of the Council have approved the EXCO, Executive Order No. 3 of 2022. Executive Order Prohibiting the Use of Premises or Fields of Primary or Secondary Schools, Markets or motor packs for rallies or processions or rallies or similar activities in the state.
Political parties must pay a reimbursable fee of N5 million to enable them to use the aforementioned government facilities.
Umahi made the revelation outside the State House of the Assembly during the presentation of the 2023 budget estimate.
The chairman of the South East Governors Forum argued that the state commissioner for education must be notified if a political party wishes to use a school for campaigns or rallies, adding that no boarding school should be used for rallies or campaigns.
"You won't use the school, if the kids are in session, you won't use the school, if it's a boarding school. We have had cases of rape during such gatherings. You will not use the school if we do not have the assurance that if you destroy anything there, you will repair it.
"You won't use the school if you don't have the vision to clean up the school when you're done.
they're going to sue me, I'm a product of the reform of our democracy.
"If you still want to go to court, I will wait for you with 5 SAN. We are not afraid to go to court," he said.
Umahi insisted that all political parties, including the All Progressives Congress APC, must pay for billboards, adding that billboards are state law.
He argued that no matter the shouting, state law trumps all emotions and feelings, adding that any political party that doesn't pay for billboards shouldn't be allowed to mount their billboard. display.
"If you want to go to court, CSOs should also add that as part of their action."