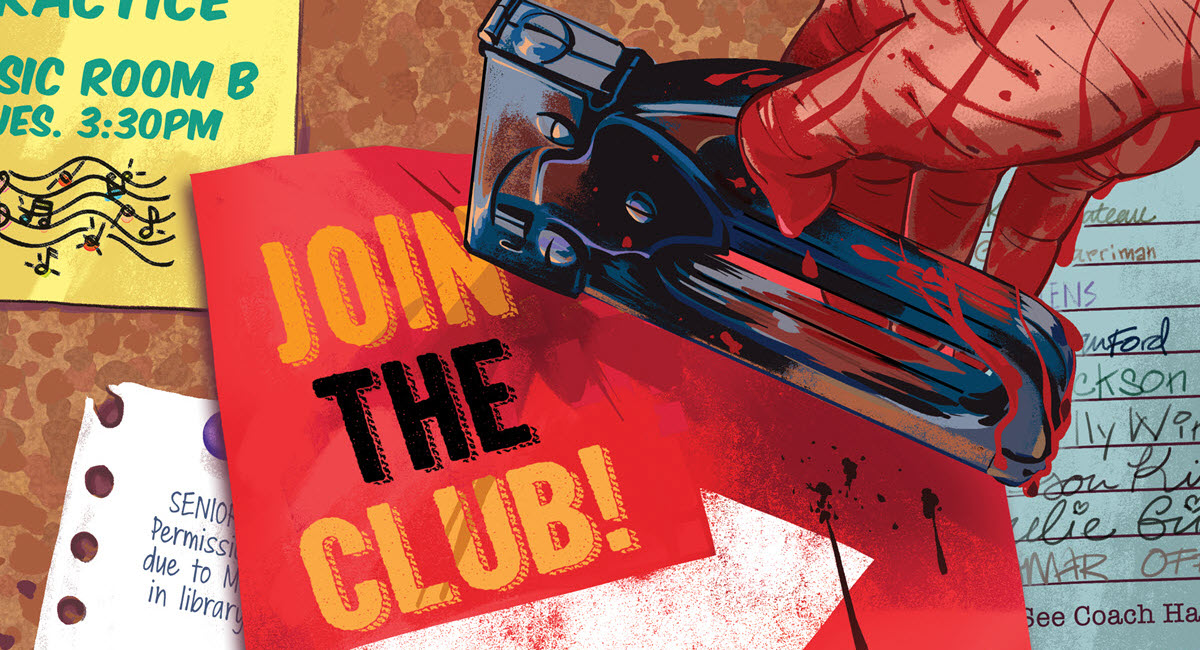 Join the club or face the consequences in AFTERSCOOL #4
Next month, Image Comics and Skybound Entertainment will release Skybound Presents After School #4. The latest issue in the horror anthology series features a terrific tale of high school terror from the writer's creative team Leon Hendrix IIIartist Eric Zawadzkicolorist Fabienne Mascololetter Pat Brosseauand cover artist Veronique Poisson. Ahead of the issue's pre-order deadline, Skybound released a new preview of the issue.
This is how the editor describe Skybound presents After school #4:
In this issue, LEON HENDRIX (Two Sentence Horror Stories, GEIGER 80-PAGE GIANT #1) and ERIC ZAWADZKI (HEART ATTACK, House of El) feature an extracurricular you'd be dying to have on your high school transcript.
Mr Kelly wanted to shake up the traditions of his private boarding school, so he started a new club. But what happens when a history teacher's great experiment in free thought comes to life?
Past issues of the horror anthology series featuring stories of school-age scares come from a list of writers and artists that includes Justin Benson, Aaron Moorhead, Greg Hinkle, Kate Herron, Briony Redman, Leila Leiz, Jill Blotevogel, Lisa Sterleand Marley Zarcone.
Check out the five-page non-letter preview of Skybound presents After school #4. The latest issue in the series is set to arrive in stores and digitally on Wednesday, November 9. The pre-order deadline for the issue at your local comic book store is Monday, October 17.
Related