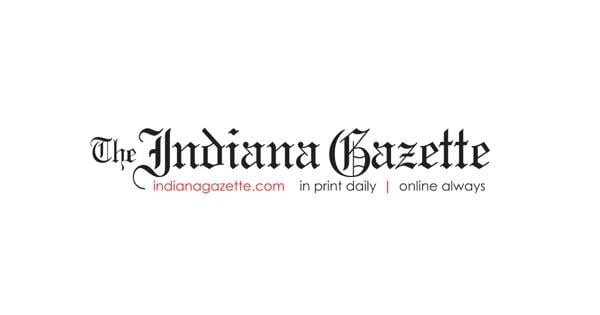 IUP Research Institute to Provide Services to System Universities | Community News
INDIANA – The Indiana University Pennsylvania Research Institute is partnering with four other universities in the Pennsylvania state system – Bloomsburg, Calif., Edinboro and Lock Haven – to expand their sponsored research work through to a shared services initiative.
The IUP Research Institute works with faculty and staff to provide administrative research assistance at all stages of externally funded projects by promoting research and creative activity, encouraging collaborations, responsible funds management and rewards management and compliance. It is a separate non-profit private company affiliated with the IUP and the only such entity in the public higher education system. This shared services project allows our sister schools to utilize the IUP Research Institute's extensive expertise in research development, proposal negotiation and budgeting, administration and management. procurement after award, said Mark Berezansky, executive director of the Research Institute.
Two other universities in the state system are expected to join the project later this year. Since its launch in 2004, the Research Institute has helped coordinate approximately $10 million in funding each year. About 20% of IUP faculty participate in some kind of grant-funded activity.
"We've worked hard to develop systems that streamline and increase opportunities for researchers across all disciplines at our university," he said. "We look forward to working with other universities in the system to help them expand their research initiatives, cultivate fellowships and grants, and we know this will help strengthen our work and provide new opportunities for collaboration" , did he declare.
The three-year shared services agreement outlines a number of services that the Research Institute can provide to partner universities, including the provision of educational research development workshops, assistance with proposal development and budgets, compliance review, award negotiations and post-award services. Workshops will be made available to faculty and administrators and will include topics on proposal writing and development, budget development, indirect rate calculations, compliance, grant management, and tax management.
The organization of the Research Institute as an independent, not-for-profit agency offers a number of advantages to researchers, particularly in terms of funding opportunities. As a not-for-profit organization, the Research Institute is eligible for grant opportunities from all types of granting agencies.
"Because of our status, we have the ability to help researchers seek and secure funding from an extremely diverse group of granting agencies," said the Research Institute's Associate Director, Dr. Tracy Eisenhower, Certified Research Administrator. "This greatly expands the reach of funding agencies available for sponsored research, and our post-award services make it easier for our researchers to complete projects."
"Essentially, the Research Institute is set up to help researchers and promote externally funded projects in any way possible," she said. "We are a 'one-stop-shop' – we help with researcher development, identifying and matching grant opportunities with researchers, developing proposals and budgets, negotiations, the application process. award and post-award project management."
The RI also offers additional services to researchers through its accredited and experienced staff who are trained to assist with the tasks required for funded research, including administrative services such as travel and purchasing, so that researchers can focus on specific aspects of their sponsored projects.
"The IUP Research Institute provides the research infrastructure found in large, research-intensive universities, and we have relationships with colleagues at universities across the country who can help us to solve problems and provide the service and consultation to our researchers that they need and deserve," said Berezansky.
"Building and maintaining a strong research program funded by external sources is a challenge for faculty at any academic institution," said Dr. Jeff Larkin, University Professor Emeritus, Department of Biology. "It requires finding the endless need to balance project proposal, project implementation, and writing final reports, manuscripts, etc. Not to mention, teaching, consulting, and service faculty must also complete.
"There is no doubt that the IUP Research Institute has played a huge role in my ability to build and maintain a nationally recognized conservation science program. Simply put, the dedicated and highly effective RI staff I work with during the pre- and post-award periods allow me to focus much of my attention and energy on mentoring students, conducting meaningful research, creating collaborations with off-campus researchers and securing the future. dollars to fund more opportunities for students.
Larkin has generated over $3 million in sponsored grants over the past decade.
Dr. Lynn Botelho, University Professor Emeritus, Department of History, recently received a "Big Ideas" grant from the Teagle Foundation. "My experience with RI has been nothing but positive, quick and essential to my success as the first recipient of this type," she said. "My previous scholarships were all personal and I didn't know anything about the institutional side. With their help, I succeeded and now I'm taking a big step forward with a bigger proposition.
The Research Institute is also a major partner in helping foster a culture of research success at IUP through workshops, awards programs, and mentorship opportunities. This outreach includes presentations to classes; workshops, webinars, "brown bag lunches" for researchers or members of the IUP community interested in research; host representatives of funding agencies and program officers to present programs to faculty, staff and interested students; and develop and deliver workshops on topics important to the funded research process.
For seven years, the Research Institute has offered a PI (Principal Investigator) Mentoring Academy, a semi-structured boot camp for researchers or those interested in research. Over 90 faculty and staff have completed the program, which is a one-year program designed to be an 'a to z' research guide.
"It was an extremely well-received and successful initiative," Eisenhower said. "Not only do we work with participants to identify and then mitigate any gaps in their own skills when it comes to obtaining grants, but we also ask participants to find a mentor who helps establish collaborations, offers new networking opportunities and further supports their success," she says.
Academy participants are coached to develop their own biosketches and summaries of their personal research interests so they can more quickly respond to grant applications that match their interests and expertise, she said.
To help researchers, the Research Institute has worked with the university to adopt PIVOT, a grants search database that also allows IUP researchers to create profiles to help identify potential collaborators.
The Research Institute actively participates in the university's annual Research Appreciation Week, sponsored by IUP's School of Graduate Studies and Research, offering workshops and an awards show to recognize outstanding research of faculty and students. IUP is one of only two public universities in Pennsylvania and one of 99 public universities classified as an R2 Doctoral University – High Research Activity by the National Center for Postsecondary Research's 2021 Carnegie Classification. Over 3,900 colleges and universities are included in the ranking system.
"The Research Institute supports any scientific activity funded by external sources, from research in a science laboratory to art exhibits," Eisenhower said. "Our projects span the spectrum, from applied research to creative arts to student services," she said. "The Research Institute is proud to contribute to the success of the university's research mission and its R2 status.