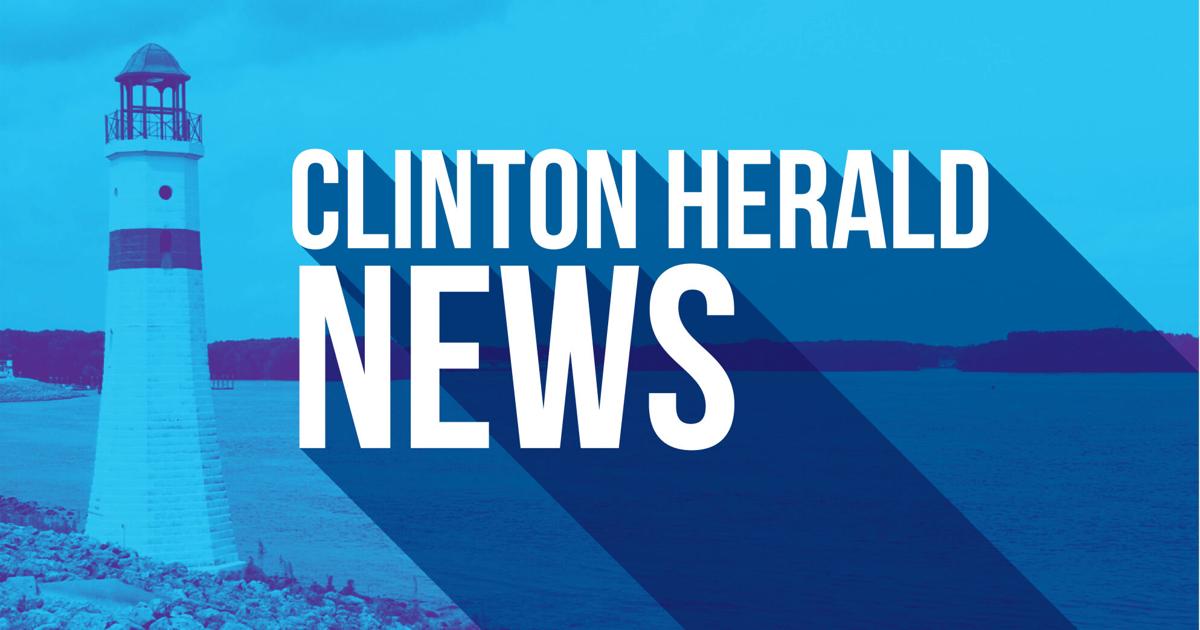 HOMELESS HOUSING: County approves land transfer | Local News
CLINTON — The Clinton County Board of Supervisors on Monday approved an agreement giving control of county property in the 600 block of North Third Street to the YWCA for the eventual construction of supportive housing for the homeless. shelter.
The unanimous vote came after a 75-minute public hearing that drew mixed emotions over the location of the proposed facility, which, if granted federal funding, would include 20-24 permanent housing units. with support services, eight to 10 emergency shelters. units, a resource center and staff and management on site and would sit in a residential area west of the Clinton County Courthouse.
Half of those who spoke said the location was good, due to its central location in the city. Others who live in the neighborhood worry that their property values ​​will go down with his presence.
At the start of the public hearing, Supervisor Jim Irwin described the growing need to address homelessness in Clinton and the county as a whole.
"We have a growing and growing homeless population; it has a lot to do with coming out of the pandemic and people not being able to pay their rent during that time and then the moratorium that followed. It became the time when landlords were able to evict," Irwin said, adding that there is a growing population of homeless families.
YWCA Empowerment Center director Angie Bloomfield said the need has also been amplified by the regionalization of domestic violence services, which have moved from Clinton to Davenport. The YWCA then pivoted and offered housing services through its Rapid Rehousing Program, which last December was also regionalized.
But it wasn't the need for the shelter that was debated on Monday; it was the chosen location that came under fire.
"I strongly support our city building a facility like this," said resident Eric Gettes, who lives a block and a half from the proposed location and has been on the Clinton School Board for eight years. year. "I think it's important and I think it has a lot of social and economic benefits."
"My concern is to put a facility like this in the middle of a residential neighborhood," he said. "I think there are real issues with this that we have to consider both financially and otherwise."
He said about 90 homes and a school were near the chosen location.
"Unfortunately, having worked in the mental health and social services industry for 42 years, I know that people who are homeless often have issues with addictions, mental health, criminal activity and I think putting that to the middle of a residential area is not a good idea," he said.
He is also concerned about declining assessed property values, lower property taxes and reduced funding for local schools as a result.
Irwin and Bloomfield said several sites were evaluated, but county-owned land was found to be the best choice.
"We were looking for a location that would work, that would be accessible to bus routes, that would be accessible to grocery stores within walking distance but that was not in a location where it was so accessible that they were downtown or in west part of the city near other features," Irwin said.
Supervisor Dan Srp said the final selection was led by the city of Clinton. He said the site is good because of its proximity to the Clinton County Law Center and the Clinton County Courthouse Community Resource Center.
"There are a lot of things that just seem very logical to me," Srp said.
Local organizations and the Sisters of St. Francis have been studying local homelessness and possible solutions for over seven years. The YWCA Empowerment Center, which serves as an entry point for homeless services in Clinton and Jackson counties, is currently completing its application to the National Housing Trust Fund requesting $4 million to cover the estimated $5 million cost. dollars from the project. The YWCA, as part of the application process, received a $500,000 funding commitment from the City of Clinton and an equal commitment from the Board of Supervisors.
Supervisor support could come in the form of $500,000 funds or a $250,000 funding commitment combined with the $250,000 value of the three plots that would be leased, via an option to buy, to the Clinton YWCA . The YWCA would build the center on this site. The YWCA Clinton Empowerment Center would partner with Hatch Development, of Cedar Rapids, to build the facility, which would be funded by the federal grant, county and city one-time commitments and potential American Rescue Plan Act funds. , local and private. donor support and future grants.
Sister Ruthie Westmoreland, who is part of the Sisters of St. Francis leadership team, encouraged supervisors to move forward with the deal.
"As County Council is aware, the Sisters of St. Francis have submitted a letter supporting the YWCA Supportive Housing Project and we wholeheartedly support this. We thank you for your support," she said. "We urge you to continue with the process to transfer county-owned property to the YWCA. We recognize that not everyone wants homelessness in their neighborhood. And that's just a problem that the whole world has. But we support this project and we support the location that is being considered.
His statements were backed up by Andy Green, executive director of United Way of Clinton County, Iowa. United Way serves 19 agencies that provide assistance with the goal of focusing on education, financial stability, health and well-being. He said that all three fall under this project.
"Something like this is very much needed in our community," Green said. "Each of us here doesn't know where we're going to be in the next five years, but we assume we won't be in some kind of homeless facility. And none of us know what future awaits us. And while we might think we're comfortable with our financial situation and our social situation, I'd like to believe that anyone sitting in an establishment right now, five years ago, didn't think they would be in this type of establishment.
"Yes, when you have homelessness, you have mental health issues and yes, when you have homelessness, you face drug issues.
Right now these issues are on our streets and not contained in one place for these people to get help and get the care they need," he said. "The other thing is that when we're talking about people who need a job, it's often impossible to get a job without an address. Often you can't find a job without taking a shower in the morning. Being able to have a centrally located place where we can get buses and people to different places is going to really help our homeless population. »
David Sivright, a YWCA board member and retired district court judge, also warned people not to portray the homeless as criminals.
"For many years I was a judge in this county and other counties and often had to deal with protective orders, women who were being abused and needed a place to be safe , often with children," he said. "A lot of them were from the neighborhoods you talk about. They weren't criminals. They weren't drug addicts. They were in dangerous situations and needed somewhere to stay to escape abuse and YW took care of it. It's gone now. And so it's going to be a big help in this situation.
"Not all of them are drug addicts or criminals to be afraid of," he said. "There will be people in there who have addiction issues. In this establishment, they will be in one place, with staff, and they will receive the treatment they need, which is better than dispersing them around the city and various other places on the street. So please don't portray all these people as criminals. Some of them are women who might live very close to you who are in danger and need to be placed elsewhere and protected, and some of them are veterans who have health problems due to dementia and old age and need help. And this is our chance to help. I think this is a step in the right direction. »