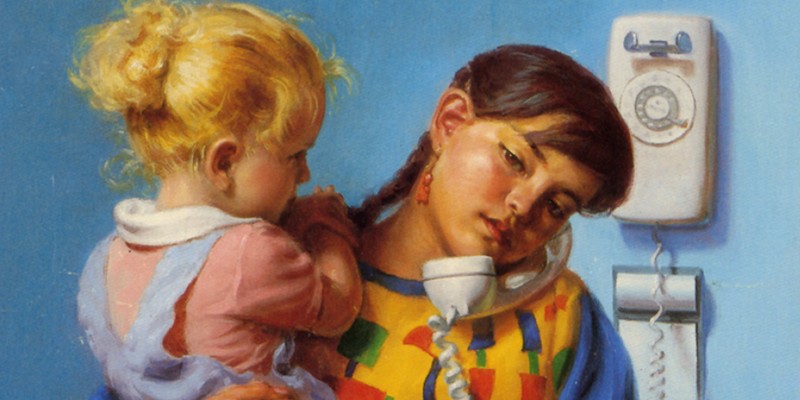 Five Mysteries That Inspire Serious Childhood's Favorite Vibes ‹ CrimeReads
My first intimate, historical mystery, THE SOCIALITE'S GUIDE TO MURDER, started like this: I wanted to write a story that was essentially Eloise at the Plaza, all adult and mystery-solving. Once I got into the nitty-gritty of the writing, my main character Evelyn became her own person – uh, fictional – with her own issues (she's a bit agoraphobic) and quirks (she has a knack for find things). But the vibes that were inspired by one of my favorite childhood stories are still there: a swanky hotel in New York, a main character who goes where she wants inside, and a general disregard for the sanity of the hotel manager.
It got me wondering what other childhood classics I might associate with recent – rather, released in the last decade or so – intimate or historical mysteries. We're going here for vibes, not necessarily individual comparisons. Below is a list of five books that fit the bill.

If you liked CHRONICLES OF THE ENCHANTED FOREST by Patricia C. Wrede, try THE BEAUFORT SCALES COZY MYSTERIES by Kim M. Watt
I have a distinct memory of ordering DEALING WITH DRAGONS in the Scholastic flyer that came to my school. The Enchanted Forest Chronicles was the first series of books I read on my own.
The article continues after the ad
If you also liked Cimorene, the other princesses and the dragons they worked for, BAKING BAD might just be for you. When a vicar appears to have been murdered by none other than a poisoned cupcake, it seems a member of the local Women's Institute is responsible for the death. Should be a fairly simple case to solve. But then the dragons appear.
Dragons and pastry! You see what I mean ? Kazul loved Cimorene's Cherry Jubilee!


If you liked SABRINA THE TEENAGE WITCH, try Esme Addison's A SPELL FOR TROUBLE
Did you know that Sabrina the Teenage Witch TV with Melissa Joan Hart had a series of novels based on the series? Did you also know that one of these novelizations features mermaids? If you answered yes to any of these questions – or even if you answered no, unless you were opposed at a good time – A SORT FOR TROUBLE might encounter the vibes you are looking for.
After his father's death, Alex visits his aunt and cousins ​​in Bellamy Bay. She is shocked to hear the rumors from around town that her family are supposed to be magic healers with mermaids for ancestors. But then a customer is poisoned in his aunt's apothecary shop, and after Aunt Lidia is arrested, Alex sets out to find the real killer.
The article continues after the ad
Mermaids and magic? Yes please!


If you liked TALES OF A FOURTH GRADE NOTHING by Judy Bloom, try STAY AT HOME DEAD by Jeffrey Allen
We're going to look for vibrations here, right? So listen to me. What I remember from the Fudge books is that deep down it was a family thing. And there were male main characters. It was a big problem. The other Judy Blooms were all girls. Good. I think Freckle Juice was a boy.
In STAY AT HOME DEAD, Deuce Winters takes her three-year-old daughter to the grocery store. Just as they have finished their weekly errands, a corpse appears in his minivan. It's an unfortunate coincidence that the dead man is Deuce's high school rival.
Deuce is a husband and a father and he must juggle being a stay-at-home dad and solving a mystery. Hopefully the mystery doesn't involve some poor turtles named Dribble.
The article continues after the ad


If you liked THE CURIOUS CLUBHOUSE by Christine Noble Govan, try MARION LANE AND THE MIDNIGHT MURDER by TA Willberg
This one might be a little more obscure, but The Curious Clubhouse was about a group of kids who start bringing things into an empty house. Each room was dedicated to its own thing, for example, one room is reserved for dolls. But then things take a ghostly turn and the kids have to solve a mystery. This setup reminds me of the vibes of MARION LANE AND THE MIDNIGHT MURDER.
It's London in the late 1950s and there's a detective agency operating in secret, underground. It's literally underground, with a library, bar, living quarters and a gadget room – yeah, I said gadgets! And while Marion tries to solve a murder to clear her mentor's name, there's something lurking in the tunnels just past the border in Miss Brickett's investigations and investigations.


If you liked Ann M. Martin's BABYSITTERS CLUB, try Kylie Logan's THE LEAGUE OF LITERARY LADIES
The article continues after the ad
I loved the Babysitter's Club when I was a kid. And again, in adulthood, when Netflix launched a show based on the series. A group of girls get together and start a club to find babysitting jobs and earn money. Their relationships develop as they do. And sure enough, in the first League of Literary Ladies book, MAYHEM AT THE ORIENT EXPRESS, the women get together in a book club because they've been ordered to, but they still band together. Not to make money, but to solve a murder.
The three amateur sleuths are all different from each other, and they don't get along at first, but they're a pleasure to read. And the title inspired by Christie? Chef's kiss.
Bonus: If you liked MADELINE by Ludwig Bemelmans, try a few different suggestions.
I wanted to include MADELINE in this list. This is another children's book that I loved so much I named a child after it. But I had a hard time aligning the moods (boarding school + Paris + nuns) with a single suggestion. So here's a couple.
If you are looking for:
A Mystery in Paris: THE PARIS APARTMENT by Lucy Foley (it's technically a thriller, but I loved it anyway)
The article continues after the ad
A Nun Solving a Mystery: THE MYSTERIES OF SISTER AGATHA by Aimee Thurlo and David Thurlo
A Boarding School Mystery: THE SECRET PLACE by Tana French (also technically a thriller, but hey, that's the bonus section, I'm allowed to break my own rules)
***