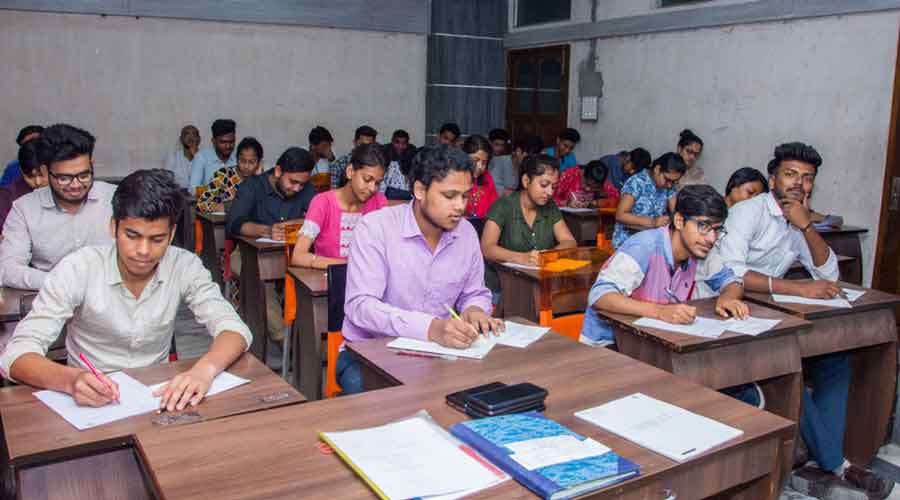 Central universities admit undergraduates through a common entrance test
Central universities will admit undergraduates from next year via a common entrance test, abandoning the practice of granting admissions based on jury scores.
Postgraduate students will also be admitted through the Central Universities Common Entrance Test (CUCET), instead of each university conducting its own entrance tests.
These decisions were taken by the rectors of the 41 central universities at a meeting on November 22.
Currently, most central universities admit undergraduate students entirely on the basis of grade XII grades. There have, however, been allegations that some boards assign grades too liberally, putting students at other boards at a disadvantage.
Earlier this year, a committee headed by RP Tiwari, VC of the Central University of Punjab, recommended CUCET for undergraduate and postgraduate admissions.
He had suggested, however, that central universities give a 50 percent weighting to board grades – standardizing them to bring parity between boards – and 50 percent weighting to CUCET scores in undergraduate admissions.
The VCs rejected this proposal, opting for admission on the sole basis of CUCET, which would be carried out by the National Control Agency.
"Each board follows its own model of class XII exams and assessments. It was felt that standardization might not be possible given the varying pattern followed by the boards, "Tiwari said. The telegraph.
Departments at central universities – or their affiliated institutions – that teach courses in engineering, pharmacy, architecture or law will continue to admit students on the basis of their existing common entrance tests.
Manoj Sinha, principal of Aryabhat College, affiliated with the University of Delhi, disapproved of the refusal to give importance to the notes on the panel.
"Forcing students to take another exam after class XII means you don't recognize the board exam. The real education happens in schools and colleges. The entrance examination system will push students towards the coaching centers, "Sinha said.
He admitted that school boards had themselves contributed to the devaluation of their exams by awarding marks too generously, so that students could achieve 100 percent marks even in tests like English and social studies.
"There should be a formula to bring parity between the scores assigned by the different councils. Undergraduates should be admitted on the basis of their jury scores after moderation, "Sinha said.
Regarding postgraduate admissions through CUCET, the Tiwari committee recommended that two-thirds of the questions test domain knowledge and the remaining third test aptitude.
But the meeting of VCs decided that the CUCET for master's courses will have 75 percent questions about domain knowledge and 25 percent that test aptitude.