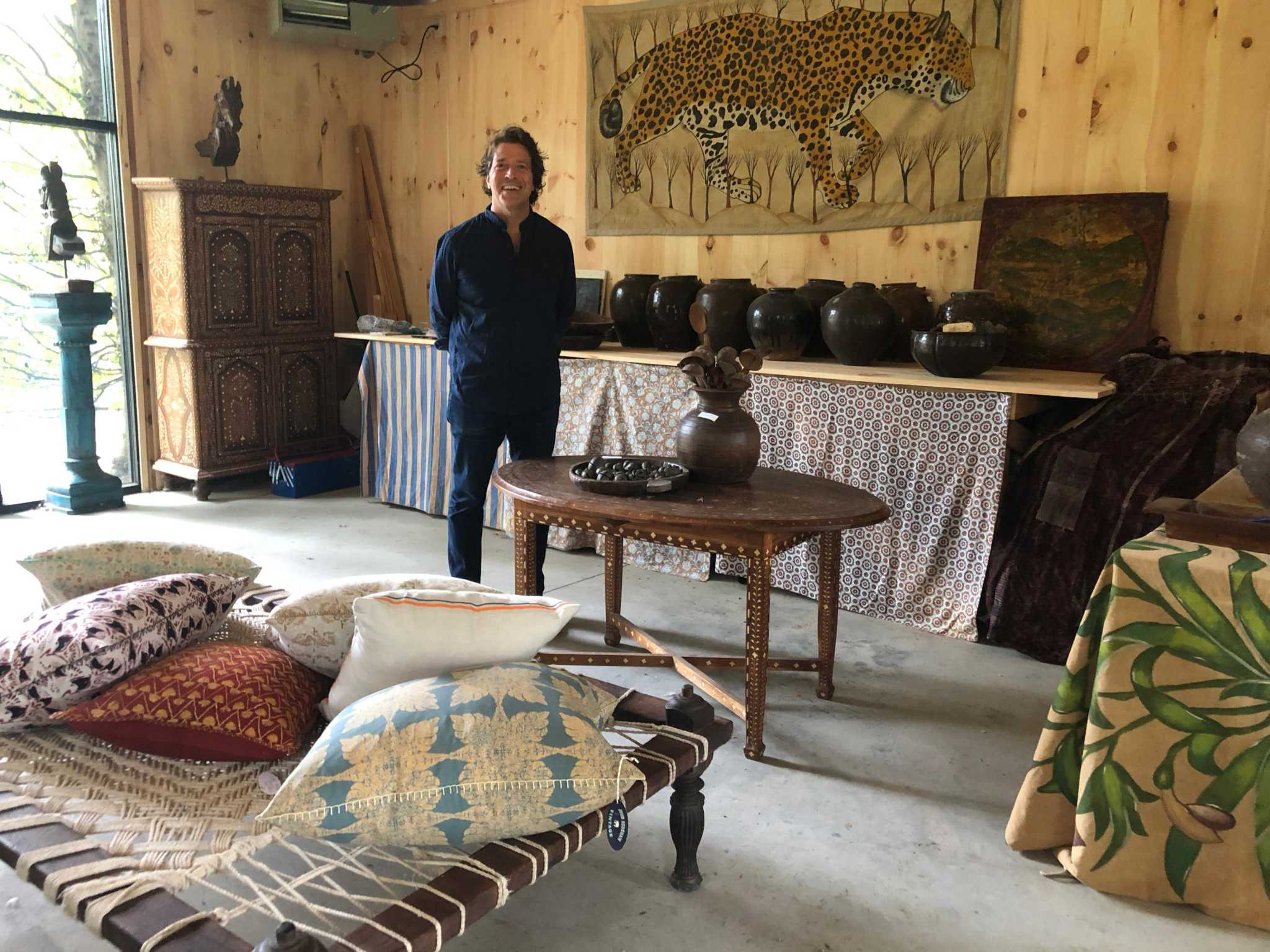 Canaan Welcomes New Textile Shop With Artwork "People Can Sleep Under"
CANAAN – John Robshaw Textiles opened in October, bringing the colors and styles of Indian print artists to the block in Connecticut in a store that looks more like an art gallery.
For more than 20 years, Robshaw, a New York native who now has a home in Sharon, has traveled to India to work with local artists, creating home items with a distinctive Indian touch. The textile shop offers a wide variety of pillows, duvets, sheets and blankets, as well as bath textiles, furniture, artwork and even pajamas.