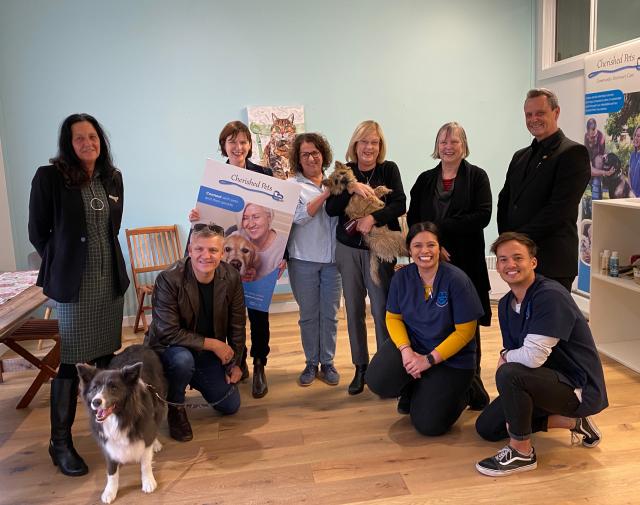 Budget boost for vulnerable animals
ash bolt
An Ocean Grove organization that helps provide animal welfare support for people experiencing domestic violence has received a major funding boost in the state budget.
Agriculture Minister Mary-Anne Thomas joined local Cherished Pets MPs last week to announce $465,000 in funding for the service.
The funding will support the realization of its Geelong Pets in Crisis project, which provides immediate respite for the pets of people experiencing housing insecurity or fleeing violence.
The project is designed to provide people fleeing violence or experiencing homelessness peace of mind that their pet is safe so they can focus on their own safety and well-being.
Funding will go towards accessible short-term pet boarding facilities as well as expanding the team's veterinary social work services to respond to complex crisis cases.
Ms Thomas said the funding recognizes the importance of keeping families and their pets together.
"We are ensuring that residents fleeing domestic violence or homeless can access immediate respite for pets through trusted organizations," she said.
Cherished Pets founder and director Dr Alicia Kennedy said the funding would provide welcome support to the organization, which has also supported pet owners living with disabilities or mental illness.
"We are grateful for this funding which will allow us to meet a growing demand for emergency pet care in our region for people experiencing physical and mental health or personal safety issues, while supporting the health and the welfare of the pet," she said.
The funding was part of a $615,000 commitment in the animal welfare organizations budget.
The remaining $150,000 will provide the Safe Steps Family Violence Response Center with $150,000 to expand its Pets in Crisis program, which finds pet-friendly emergency housing for victims of domestic violence.