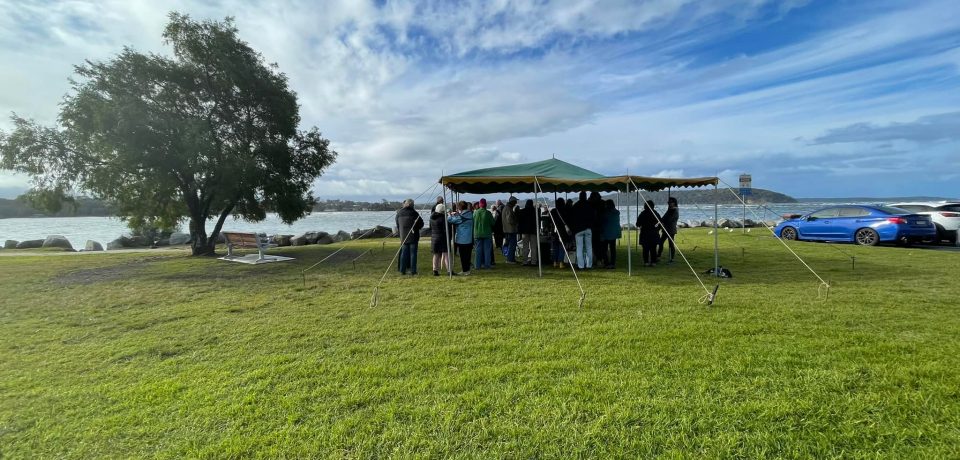 Batemans Bay community honors favorite 'old school' doctor
"John was one of the last old school bush generalists. He cared for people from the cradle to the grave, including some of our most disadvantaged. He was compassionate and down-to-earth…definitely a half-full person.
This message of condolence to the family of Dr John Maxwell Berick, who died last September at the age of 71, was typical of the high regard in which the longtime doctor was held by his beloved South Coast community. .
Husband of the late Helen and father of three sons, Scott, Andrew and David, Dr. Berick, or "JB" to his friends, has left his mark on the South Coast community through his commitment to the patients and hospitals where he took care of them. .
At his funeral, his brother Phillip said he was the kind of man who knew from a young age that he wanted to be a doctor just so he could help people.
When the late Dr Berick from Benandarah in Eurobodalla died at the height of the COVID-19 pandemic, his funeral in Batemans Bay was streamed on YouTube, but only 10 people could attend.
Weekly newsletter
We aggregate the most read About Regional articles from the past week and deliver them straight to your inbox every Thursday afternoon. Subscribing is the easiest way to follow, all in one go.
---
READ ALSO: Restoration work locked for Tathra Wharf: "It must be fixed or it is lost"
---
Because many of his friends had been unable to celebrate his life, they banded together earlier this month to purchase a memorial bench, complete with a plaque honoring the Batemans Bay doctor.
The bench was installed on the foreshore near the marina on July 3, where Dr Berick ran his Batemans Bay practice from 1973.
Dr. Berick's son, Scott, and his longtime friends and colleagues, Sue Novak and Georgie Rowley, organized a fundraiser to install the bench.
He was "dedicated to his service in the area and for his family and friends to appreciate and think of him when he visited," according to Georgie, a nurse who worked alongside Dr Berick for 25 years.
"He was truly a remarkable doctor. It was such a privilege," she said.
"I know he would feel like he shouldn't deserve such recognition – he would still be very humbled.
"The nurses all loved her. We miss his "Morning Team" greetings when he walked into the hospital.
Georgie said Dr. Berick was very popular on the South Coast, describing him as dedicated to caring for his patients and admired by fellow rural physicians for his work ethic, caring soul, sense of humor and kindness. fact that he had never had a bad word to say to anyone.
"Doctors like JB are rare these days – old-school doctors with the multiple life skills required for rural medicine," Georgie said.
"There are only a handful left who have dedicated their lives to the Eurobodalla community."
Born at Wyalong District Hospital, John Berick was a 'bushie' from day one, growing up on the family's Tabletop farm before leaving for Albury Grammar boarding school.
He began his medical career at the University of Sydney, starting out as a conservative student with a short back and sides, but quickly got used to Sydney's bright life.
It was said at his funeral service that the young country man had taken to city life like a duck to water.
He completed his residency at St Vincent's Hospital and was later to meet a young nurse, Helen O'Brien. The couple married in Goulburn before moving to the South Coast. They celebrated 45 years of marriage last year.
At the funeral, tributes were paid by longtime friends and colleagues with whom Dr. Berick worked throughout his professional life. One mentioned that Dr Berick regularly showed up for his weekend shift at the hospital wearing his farm gear, with rubber boots – and almost always with wet hair from one of his favorite pastime, swimming.
"He was an amazing dad," his son Scott said.
"He was really a hands-on dad. He taught us to be good people.
"After he got sick, you would walk around town and everyone would always ask how he was doing."
---
READ ALSO: A taste of village life around the world en route to the South Coast
---
According to the people he worked with at the firm, Dr. Berick always saw the most vulnerable people. When one of the nurses asked him why he had done so, he replied, "If I send them away, they have nowhere to go.
Several letters read at the funeral were from patients, one of whom said he had no doubts that Dr Berick had saved his life.
The man was in a life-threatening car accident and was taken to Batemans Bay Hospital by ambulance, with Dr Berick sitting by his side. Although the severity of his injuries landed him in hospital for seven months, the man survived under the care of Dr. Berick.
The patient described the care he received as "a life changing event".
Other medical professionals wrote to say it had "been a privilege" to work with Dr Berick, describing him as "a wonderful storyteller" and "a man with a wonderful sense of humour" adding that he loved his "family and his tractor".